Headphones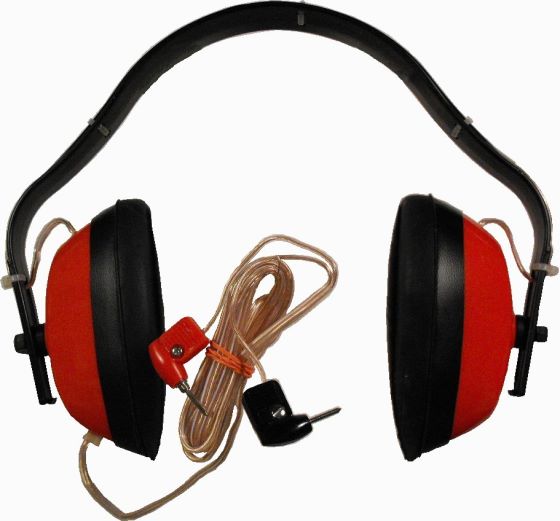 High-Z - High Audio/Sensitive Headphones
The new PHONES are made to use with all crystal and tube sets. These custom made phones are highly comfortable, very sensitive, with extremely high audio quality.
Phones can be matched-up with any and all output situations, for crystal, tube, transistor, or other applications where high impedance headphones are required.
Phones are supplied with pin-plugs, 6 foot, 22-gauge leads, in handsome and comfortable housings and headband. Also, supplied are various resistors, that are required for choosing the best match for a particular circuit, you are using.
Phones are best used with our High-Z, transformer matching set-up. Readily available, now shown above.
#PO-110, High Audio/Sensitive Headphones, $34.00
Piezo Element

Mallory PT-4175w Piezo Element.

#PT4175W, Piezo Element, $5.00 each

Ceramic Earplug

High impedance ceramic earplug perfect for cyrstal radios and other high impedance applications. Audio impedance of 16K to 20K.

#PO-210, Ceramic Earplug, $6.00
Related Items
Kits Crystal, Tube Radios & Antenna/Ground Kit
#PO-111 Transformer Audio Match
#PO-301 Cats Whisker Detector Stand