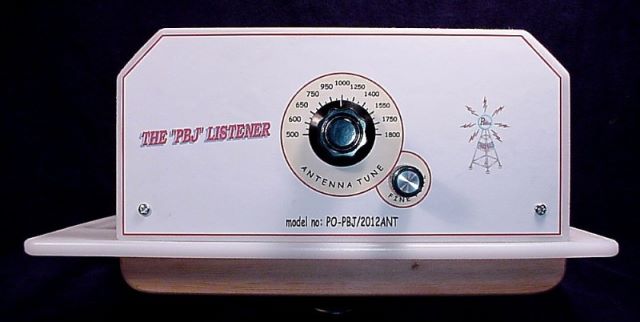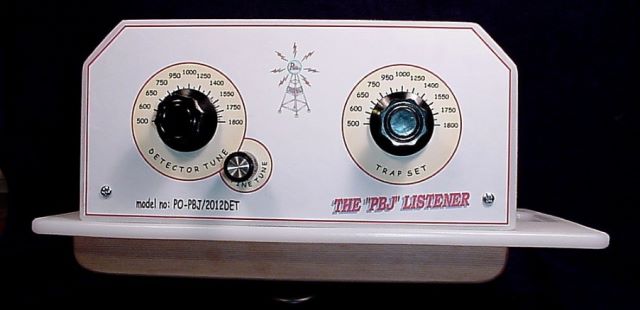 The main objectives of this project are, to make a Double-Tuner Crystal Radio Set with: 1) Careful and well thought-out construction practices; 2) As low-cost as possible; 3) Using most-available parts and materials, and 4) Keeping design as low-loss as possible, as well as High Performance, with all the aforementioned.
Note: The pictures of the prototype set, has some component/hardware positioning a little different from from the illustrations and drawings. As usual, the prototype showed me a few places where positioning can be improved, and cleaned-up. The illustrations will prove to be best way to construct the set. The prototype and drawings, are electrically/electronically the same. The drawings are just a little cleaner.
The set is built on two separate, 8-7/8" x 13-7/8" x 3/8" (approx.) Cutting Boards, made of HDPE plastics. Found in any store that provides a nice variety of household products. The Coils are made on 5" x 5" (approx.) Plastic, Generic Peanut Butter Jars. The coils are wound with 22ga, PVC-coated, solid hook-up wire that I purchased from my local Radio-Shack Store. The Front Panels/Sub-Panels, are made of 1/8" HDPE Plastic, that can be obtained in most scrap barrels of most Plastics Suppliers. The rest of the parts are readily available from this website, Peebles Originals, your local hardware store, and other, common sources.
The main-tuning, Variable Capacitors P/N 15-007 were used for two reasons: 1) They are "Frequency Linear" (offset), for easier tuning on the higher-end of the BC Band, and 2) By paralleling the two sections with an Alligator Clip-Lead, then the coil only needs to be 140uHy. Thus, the BC-Band is split into a "hi-Band", and "Lo-Band" mode. Note that Alligator Clip-Leads are used in this project, rather than switches to keep losses minimal, project expenses low.
The Fine-Tuning control is comprised of: a 1/16" x 3" disk, attached to the shoulder/shaft of the non-metallic shaft-coupler. The drive mechanism is a ¼-Dowel, two ¼" I.D., 5/16" O.D. Rubber Grommets. Jumbo Paper Clips are used to help maintain tension while rotation is smooth and positive. See pictures for details of the Fine Tuning Mechanism.
The proto-type set has a built-in TRAP-Circuit, using a 410pf Single-Gang Variable Capacitor P/N 15-001, and a coil of 230uHy. The Coil is 28ga Magnet Wire, wound on the far-end of the DET COIL, to trap those overwhelming stations you may have, near-by. I have two: 860/1550, and the trap is most necessary, here. If your area is not plagued with stations like this, the TRAP may not be necessary.
The circuitry for both ATU, and DET/AUDIO sections are very conventional, and using commonly-available parts components, parts and hardware. My initial tests of the prototype have proven to be very impressive. The set-up is very selective, and sensitive, and was able to pull-in a lot of nice DX.
The set, and its usage is a learning-curve, so please be patient with yourself, as you will find, with practice, the total capabilities of the set's performance.
If you have an interest in building the set, or any variations there-of, please, contact me for a custom-made kit of parts, suited to your needs. I will give some package discounts, for any orders exceeding $65.00, and I will then calculate a package discount (5% to 10%), depending on how much your needs will be. E-mail me.
Additional to aforementioned items, I can supply:
#78-014, F0-215 FO-215 Diode
#78-015 Ten FO-215 Diodes
#72-725, Bogen Transformer
Also, Chokes, Resistors, Capacitors, etc. . .Contact me for your needs.
Hope this project proves to be interesting, fun, and very satisfactory for all you fine Radio Hobbyists.
Will try to come-up with new, and interesting projects, as time goes-on.
Mike Peebles
BTW: I am offering the Proto-Type of the PBJ Listener for: $150.00 + Shipping.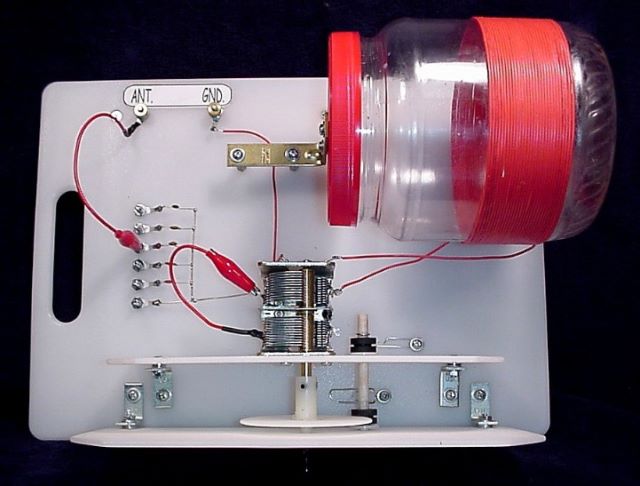 Antenna Tuning Unit, Top View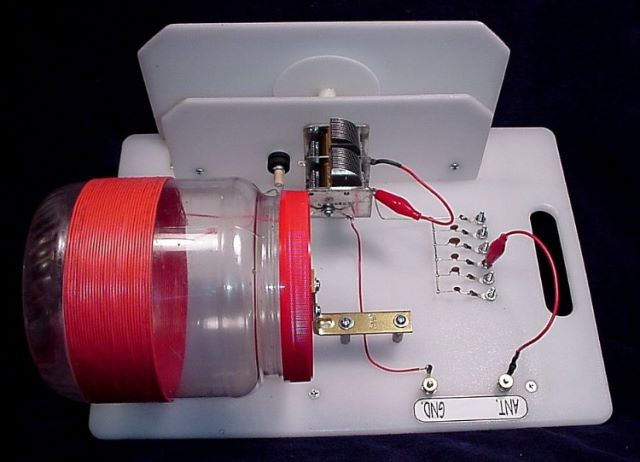 Antenna Tuning Unit, Side View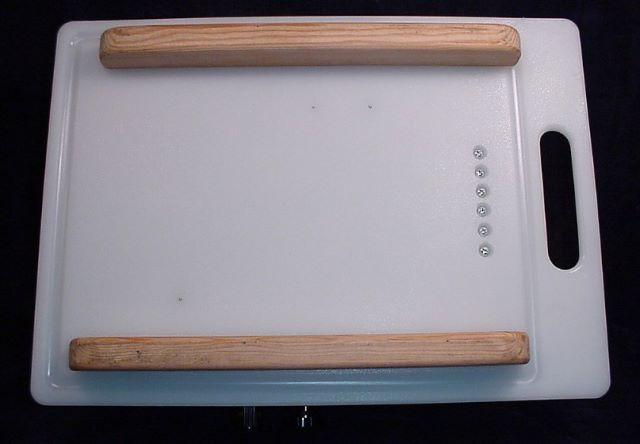 Antenna Tuning Unit, Bottom View
---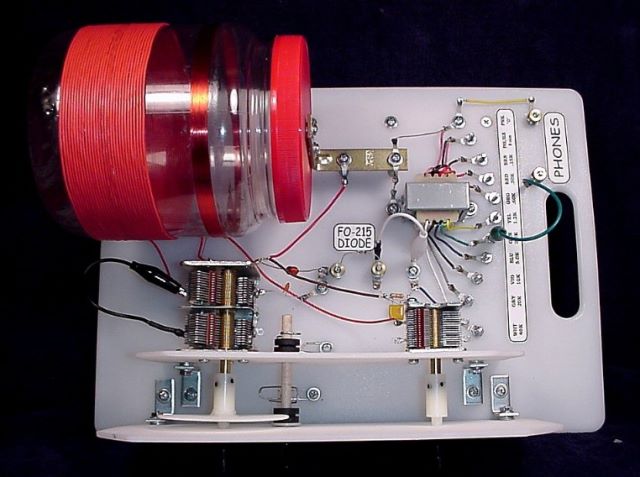 Detector Unit, Top View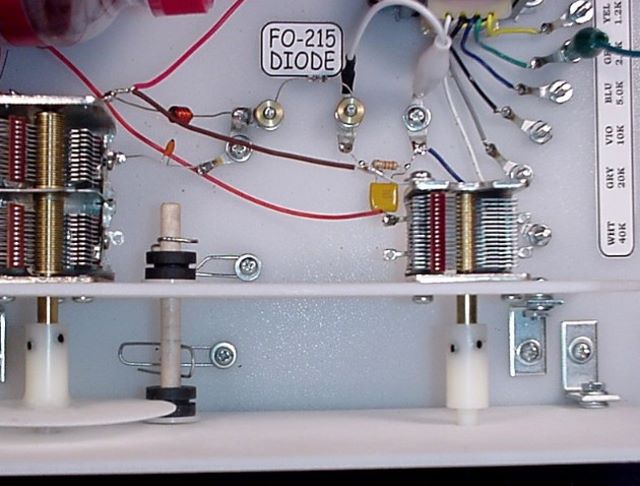 Detector Unit, Detail View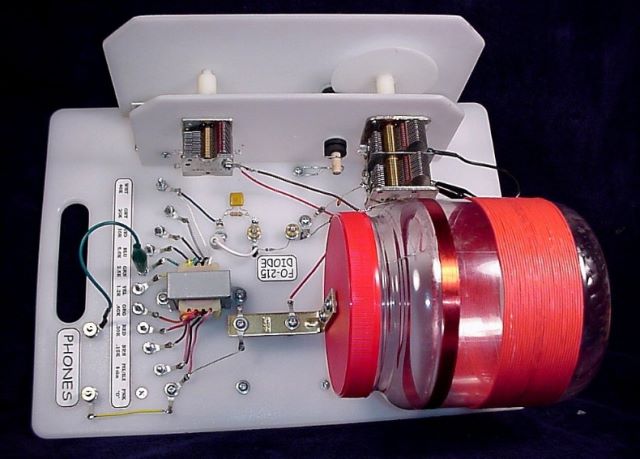 Detector Unit, Back View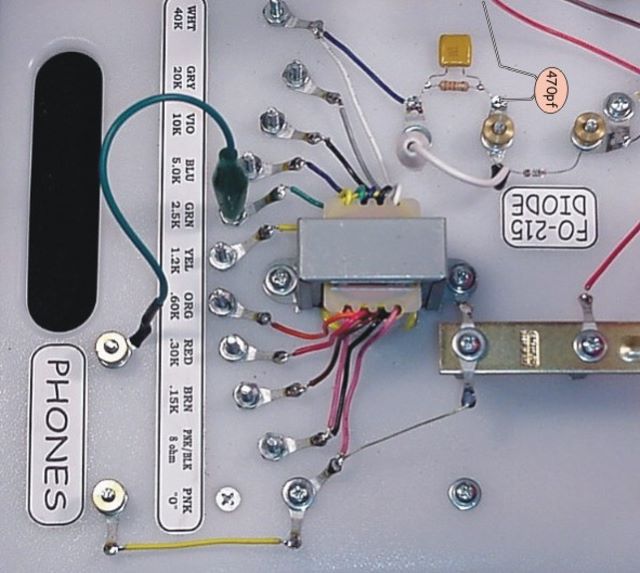 Detector Unit, Matching Transformer Detail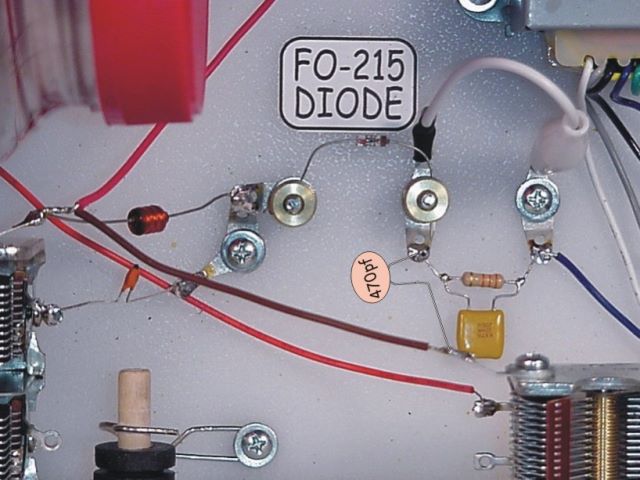 Detector Unit, Detail View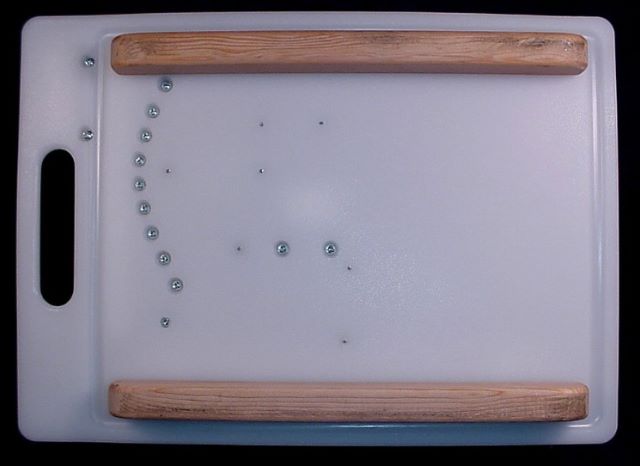 Detector Unit, Bottom View
---
Template Section – Click For Large View